Getting ISO 45001 Certified in Charlotte, North Carolina (NC)
Health and safety regulations were introduced during the mid-seventies to better control and cut down occupational injuries, illness, and most significantly, fatalities. OHSAS 18001 was embraced by organizations across the US which helped them sustain and operate their health and safety management systems in a proper manner. The implementation of the new ISO 45001 would provide a health and safety management system with a more streamlined and comprehensive structure that can still easily be combined into already established ISO standards.
If you currently hold ISO 9001 or 14001 certifications and are looking to migrate your existing OHSAS 18001 system to ISO 45001, the great news is that you're almost there! How's that? Because of the high-level framework, Annex SL. Annex SL is an aspect on which 9001 & 14001 are based, such as the latest clause 4.
How to get ISO 45001 certified
What's the next step? It can be very straight forward to get the certification. ISO Pros in Charlotte, North Carolina (NC) will collaborate alongside you to ensure that the path through adopting a health and safety management program is smooth, and not against you. Our team of experienced & friendly consultants at ISO Pros will be there to provide support and guidance to provide you with helpful templates that will help you maintain your system, thereby saving you time and money.
ISO Pros will perform a gap analysis to assess whether the system actually falls within the established model to help you identify the differences so that an action plan can be introduced, including operational history, partners, marketing strategies, legal enforcement, and other related documentation complimenting the company.

We will help you upgrade the current health and safety management system or help you introduce the latest program and prove that you are ISO 45001 compliant.

Benefit and lead you through internal checks and ensure sure all the improvements you've created are right and appropriate and meet your needs.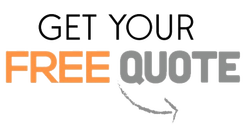 ISO 45001 Benefits
Places the business as leaders in the industry
By adopting the latest up-to-date workplace health and safety practices, the company would be deemed an outstanding industry leader and respected globally. It's a degree of professionalism that's respected all over the planet and can really set you apart from your rivals.
Leads to an increase in trust
By demonstrating that you actively facilitate the continuous improvement of the morale, safety, and performance of your employees, this will allow people to trust you and hold you socially accountable for the well-being of your employees. Being honest and encouraging your actions toward corporate social responsibility will have a significant effect on how your company is viewed by the media, your potential staff, and prospective clients.
Efficiency means consistency
ISO 45001 establishes a best-practice organization. This is then implemented throughout the organization and sets the standard for risk management. Getting a clear, standardized culture ensures an enterprise at large, becomes more effective.
Improves individual and workplace safety
ISO 45001 is widely accepted by the multinational business community because it discusses the threats to personal health and welfare in the operation or usage of equipment in an enterprise. It applies to both their emotional wellbeing and physical protection at work.
Risk management and threat identification
Implementing your ISO 45001 certification lets the company eliminate risks, as compared to responding to them. The internal monitoring program includes an 'early alert device' which will help you recognize possible health & safety risks
Contact ISO Pros in Charlotte, North Carolina (NC) for a free no-obligation quote today.