Getting AS9100 Certified in Charlotte, North Carolina (NC)
AS9100 is an international aviation, space, and defense industry (AS&D) management framework standard. This model provides manufacturers with a robust quality management system (QMS) for supplying the aerospace industry with secure and effective goods. AS9100 also tackles specifications related to civil and military aviation.
Revision D
AS9100 was first issued in 1999 but has experienced various modifications since then. The most important redesign of the new version has been primarily to make it completely compliant with ISO 9001:2015. This new update corresponds with the change to ISO 9001:2015, to make things as simple as possible to switch to the updated AS9100 — which is where ISO Pros in Charlotte, North Carolina (NC) can assist.
AS9100 D incorporates the following adjustments:
Consideration of the human aspects related to disciplinary intervention and administration.

Enhanced focus on the risks that are involved with operating processes.

Strengthen the requirement to be conscious of how a person relates to the quality and safety of the product.

Configuration maintenance clauses have been strengthened to best meet the interests of stakeholders.

Added clauses centered on the prevention of counterfeit parts.
AS9100 versus ISO 9001
This standard is fully compatible with ISO 9001, however further focus is put on: conformity with consumer standards, legislative and statutory (safety and airworthiness), design management, production process verification (first article inspection), as well as change control — among other items. Through striving for a QMS, and by earning this certification, you guarantee that the company serves the demands of customers regularly. You manage the central processes influencing your clients, such as planning, selling orders, review, development, and supply.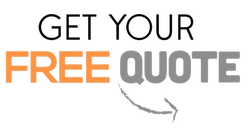 How to achieve accreditation
The safest way to get underway is by using ISO Pros in Charlotte, North Carolina (NC). We will schedule a face-to-face, no-obligation meeting to help you better grasp the AS9100 requirement and address the measures your company will follow to attain certification. Our experienced consultants develop a partnership with you and familiarize themselves with your company. That means we will provide you with a tailor-made and reliable service that will make you feel at ease.
Implementing the changes
The accreditation steps involve firstly defining the implementation team and developing a quality manual that identifies the core business and goals. This will involve obligations to meet consumer needs and to conform to international standards.
As you work towards certification, you'll build and manage high-level protocols along with the program's policy. This explains how the systems of the company are structured and managed to ensure workers still have exposure to the latest edition.
There are so many advantages to being certified, with one of them being that organizational performance and recognition is increased. AS9100 is focused on the process approach in which organizations need to consider their procedures and relationships in order to properly produce their goods and services. Your solution to operations should be more informative, leading to fewer inefficiencies. Through so many process changes, the quality of the products can consistently improve, making you a name that customers know and trust.