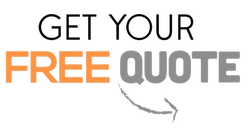 Welcome
Achievement of an ISO certification for quality management would pay huge dividends for the business in improved efficiency, productivity, and customer loyalty. But the advantages of ISO include all facets of the company well beyond the finances, including advertising and promotions, employee involvement, and strategic planning. ISO Pros in Charlotte, North Carolina (NC) understands how you can get the most out of being certified.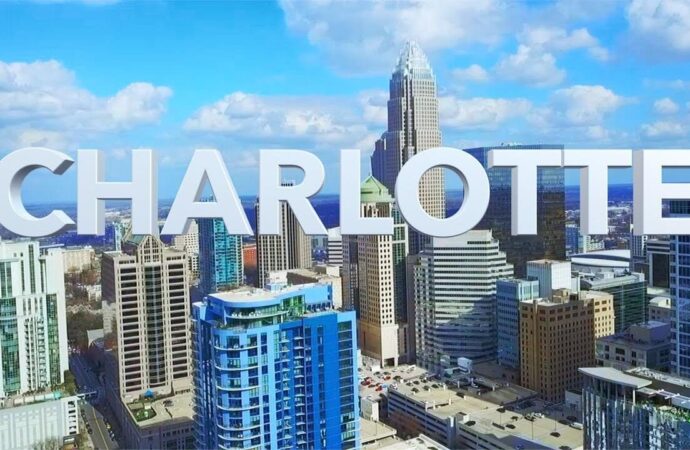 ISO (International Organization for Standardization) is an independent, non-governmental entity providing guidelines to ensure quality, services, systems, safety, and efficiency of your products. This includes the need to have clear strategic goals, standardize processes, and how to explain them to your workers.
The best approach to deal with issues with quality is to ensure they don't appear in the first place. To meet that aim, ISO 9001 – the universal guideline for quality assurance – demands that you identify and monitor potential risks to your organization in a consistent manner. This risk-based strategy leads to fewer setbacks, greater preparedness, faster decision-making, and deeper relationships with suppliers, customers, and employees.
ISO also advises you to check for opportunities for the business and learn how to take advantage of them in an organized manner. ISO includes the tracking, review, analysis, and assessment of the success of the quality management system. By doing this, you can build metrics of progress that will allow you to assess how well you're performing and where you need to improve.
These are all valuable resources to gain insight into your company and make the decision to use ISO Pros in Charlotte, North Carolina (NC) the smarter choice.
ISO 45001
An ISO 45001 Health & Safety Management Program is a means to manage anything that can cause harm to employees and key partners. This defends workers from ill-health which is caused or worsened by their jobs, as well as injuries incurred by accidents. This often plays a crucial role in ensuring visitors at the premises, for example, customers and contractors, feel safe. Improving the health and safety program to meet the standard of ISO 45001 requirements allows you to predict and monitor threats to health and safety and to comply with the regulations. In doing so, it reduces the regulatory cost, improves competitiveness, and builds trust for customers.
Money is just one way a work-related illness or accident can cost your business. It only takes one incident to cause you to suffer inestimable damage to your reputation. As a result, so many days are lost each year to poor health, taking a considerable toll on profitability. The ISO 45001 Health and Safety Management Program is built to help you with these risks and its related costs.
Benchmarking the current processes and practices against the criteria for ISO 45001 certification will secure the company within a matter of weeks. Recognized worldwide, ISO 45001 is often the minimum standard needed to satisfy tendering requirements and demonstrate a commitment to best practices in employee safety and welfare. Your ISO 45001 certification should reassure customers in both the public and private sectors as it clearly shows that you are a forward-thinking company that mitigates risks and complies with regulations.
ISO 9001
An ISO 9001 Quality Management System is a comprehensive approach to ensure that the way you do things will guarantee the products or services will fulfill customer standards. Improving the QMS to the standard expected by the ISO standard improves your business' efficiency; helping to shield it from any challenges that lie ahead. It also aims to increase market position and profit expectations.
How it can help your company to grow
Benchmarking your current ISO 9001 processes and procedures can safeguard your reputation in only a few month's time. Worldwide, the system is regarded as setting the standard required for quality. When you are certified to the standard you will be able to qualify for public sector tenders. Business-sector clients will also be motivated by the quality assurance system certification. They'll understand that the workers operate at the same standard, the products/services and suppliers are all tightly monitored and you're taking action to address problems. They would appreciate being asked for any feedback, so you can make improvements based on the feedback you have got.
Your workers would love to work in a growing, customer-focused company where people are able to do it correctly the first time. You will note, like many ISO 9001 certified firms, that employee participation and profitability are growing. When processes evolve and a new system is implemented for improved management, the managers will feel as if they have more control.
ISO 14001
No company can still operate without complying with ISO 14001, especially with international pressure on compliance with environmental management regulations. Even if the company is not certified, every effort should be made to ensure compliance, as international trading partners and customers want the assurance that the companies they support, are responsible for their actions. Resources are always scarce and the impact on the earth of the human footprint has reached a critical stage. As such, any company not dedicated to mitigating the effect on the environment will lose out by the adverse effects on their brand image.
Implementing an ISO 14001 compliant environmental management system represents a commitment to responsible resource usage, climate improvement, and people, plant, and animal safety. Companies operating in different sectors, irrespective of the size of the company, have widely adopted the standard to reduce the risk of incidents that may affect the environment. Enforcement often means that the companies are willing to fulfill the applicable environmental protection standards of their respective countries.
What is a Management System?
It's essentially a system that provides a framework for resources, people, and process management. This management system which is related to ISO 14001, is a framework is based on environmental management. In addition, complying with ISO 9001 and other ISO management system standards is made simpler, especially when using an integrated approach.
With this in mind, the ISO specifications were developed intentionally to promote convergence into a cohesive management framework without infringing any of the requirements. It helps as well to limit the effort, risk, and cost in maintaining compliance with the various specifications
ISO 13485
Litigation and responsibility within the pharmaceutical business, and especially within the medical devices market, has risen to a historically unprecedented extent over the last decade. Due diligence for the experienced and successful business has ceased to be anything that can be "done," and is instead become as second a natural as breathing. Traceability, product assurance, inventory testing, manufacturer monitoring, risk assessments, and other benefits are provided by a well-checked, 13485-registered CM. This is an important and vital part of the operations of a well-prepared company.
ISO registrations including those of ISO 13485 help to guarantee the above attributes and help to narrow down the search process. Always be aware that there are ways to get more value for your dollar, and more expertise when making the choice. Don't actually pick the first company that you see on the ISO-register. A clever concept and a quick desktop audit are not enough these days.
Search for more than one certification on a wall; check that it is provided for by a reputable registrar and that the company, like ISO Pros in Charlotte, North Carolina (NC) has a valid and credible audit record. Ask us how we handle client compliance, business continuity, information security, confidentiality, and whether their quality assurance system is suitable for customer appraisal.
AS9100
Many companies must adopt certain quality control standards, but the forms in which they are enforcing them can differ. Since different industries may have different objectives, you will find that business targets, regulatory requirements, plus their understanding of quality principles could also differ.
If we're talking about the aerospace business, aircraft production is important as anyone airplane carries millions of people. One component of an aircraft serves as an enterprise for fifty years or more. What this implies is the need to implement quality practices at each stage of – operation, development, design, manufacture, and maintenance. This makes sure that every component on an aircraft can withstand rigorous use.
This is why AS9100 was introduced by the International Aerospace Quality Group (IAQG) to identify the management standards of quality needed in the aerospace sector.
What is AS9100 Certification?
AS9100 defines the requirements of the management system and other applicable requirements for the Aerospace industry. These guide suppliers in developing and managing a full quality control program that guarantees secure and consistent goods in aerospace. Such aerospace requirements apply at any point – design, development, and manufacturing for aircraft components including other aerospace products.
The current specifications for accuracy are AS9100D. This is aimed at three markets: space, aviation, and defense. This latest and updated regulatory guidelines for AS9100 include the enhancements to ISO 9001, including some new terms — special requirements, risk, increased emphasis on process and product development, critical items, and specifications for defense quality management.
IATF 16949
IATF 16949:2016 aims to establish a quality control framework allowing continuous improvement, stressing the elimination of errors, and decreasing variability and duplication in the automotive supply chain. IATF 16949 refers to the design and development of automotive goods, their manufacture, and, where applicable, their installation and maintenance.
Certification according to IATF 16949 is an important opportunity for organizations working within the automotive sector to standardize and improve. If you are obligated to seek certification to this standard or if you are seeking to develop a new company to reach new industries, certification to this standard provides significant benefits.
Meet market expectations regarding efficiency, competitiveness and improved performance
Automotive supply chain customers are now ever more mindful of quality. The material which is generated must conform to the highest quality standards. IATF 16949 provides you with the opportunity to demonstrate the quality of your product, offer competitiveness in the supply chain, and build lasting relationships within the automotive industry.
IATF 16949 represents an opportunity for standardizing and developing the automotive industry. To date, IATF 16949 has been deployed in 80 nations, among 25,000 businesses. It's a compulsory prerequisite for all leading car manufacturers. Attaining an ISO standard indicates the company is serious about delivering effective solutions through established procedures. Within ISO standards, they allow you to focus and provide consistency, and outside of the business, you will establish prestige, credibility, and respect. Please contact ISO Pros today to find out how the organization may become certified to IATF 16949.
CMMC
We are trained in cybersecurity enforcement documents and our solutions provide for the NIST 800-171 protocols, guidelines, processes, and POA&M / SSP models that businesses (small, medium, and large) will follow. In fact, CMMC is the DoD's provision for the Defense Industrial Base (DIB) to allow for a third-party review of NIST 800-171 regulations that are being applied.
Contractors for the DoD have been ordered to meet with the requirements of NIST 800-171 starting 1 January 2018. During the past 2 years, DoD has been dealing with the weak NIST 800-171 approval levels around the Defense Industrial Base (DIB) as well as CMMC to address the structural issue due to non-compliance through both subs and their primes. Ironically, when NIST 800-171 was first adopted, the DoD did not want to accept any sort of third party assessment as evidence of compliance of NIST 800-171, but that's just what CMMC is created for. So much has now changed over the past 2 years from the way NIST 800-171 was initially envisaged to be.
Think about CMMC as your gateway to contracting where a contractor has to pass by to be able to compete, receive or take part in a contract – with no valid CMMC credential (Level 1 to 5), the prime or sub would be excluded from the deal. It is estimated conservatively that about 210,000-330,000 companies will have a demand for CMMC, many of which are not traditional military contractors.
The explanation for this is a trickle-down impact on the security and/or credibility of Certified Unclassified Data (CUI) where it's handled, exchanged, and/or analyzed by third parties. Such an effect has an influence on local companies including IT support to bookkeepers as well as Janitorial support providers, adding in the component manufacturers who fall into the supply chain.
CMMI
The Capability Maturity Model Integration (CMMI) is a complexity capability model developed by Carnegie Mellon University.  Originating in software engineering, CMMI has been growing over the years to cover other industry practices such as hardware product development, purchasing, and service delivery which resulted in CMMI's growth.
Although CMMI is not an analytical process, it is a way of providing a quantifiable degree of risk through the ISP's various components. CMMI may act as an instrument to validate the expenditure needed in information protection.
Many organizations confuse information security with information technology. New solutions requests are perceived as enhancements or items on the wish list. For example, demands for additional full-time staff are treated as operational costs rather than ISP upgrades. The difference is that the risk is associated with such demands and is thus reflected in the CMMI. There is a strong connection between people, technology, and process, within the CMMI.
The main goal of CMMI is optimization. This optimization can't be accomplished without measures (quantitative measurements), or KPIs. Without the KPAs of the key area definitions to be measured, these KPIs can not be achieved and will of course not be achieved without managing the project first.